I have a growing collection of images available for sale in the Fine Art Prints gallery.
The gallery contains a series of nature, landscape, wildlife, and travel stock images, including most of the images that have been presented as free desktop wallpaper calendar images at the start of every month.
There are a wide range of additional images available in my archives and if you need different images, sizes, or formats than are available in the gallery, please feel free to ask. These prints make excellent cards and gifts, and they look great framed and hung as well.
Feel free to contact me if there is a particular image you are looking for…
Testimonial from Ana Hoepfner - Blue Spark Energy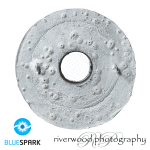 Sean came to us highly recommended as a commercial and portrait professional photographer, and it was great fun to work with him. We have held various photo sessions with Sean for commercial photography at our operations location, as well as headshots and business portraits at our corporate office in downtown Calgary. Thanks to his technical oil and gas background, Sean was quick to grasp and showcase the technical aspects of our technology's capabilities. He also quickly developed a rapport with our corporate team, masterfully capturing both their approachable and friendly nature and our office's modern interiors. We look forward to continuing to work with Sean and would not hesitate to recommend him as an outstanding photography professional.