Please use the following form to subscribe to email updates from Riverwood Photography. We promise not to share this list with anyone else and you can easily unsubscribe at any time if you decide that you no longer wish to receive our updates:
Testimonial from Corporate Event Planner Karri Ward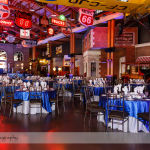 "We recently engaged Sean to do a corporate event shoot for us which can be extremely difficult due to the varying light factors and all the fast moving parts of an event that require a quick and exact eye.
Sean was extremely professional and was able to catch each moment and scene to my expectation creating a story board that was a true reflection of the event.
The mark of a great photographer is being able to recognize and capture the shots that will bring the viewer into the moment, as well as experience the moment even if they had not attended the event. Sean was able to do this effortlessly. I would not hesitate to recommend him for future projects."