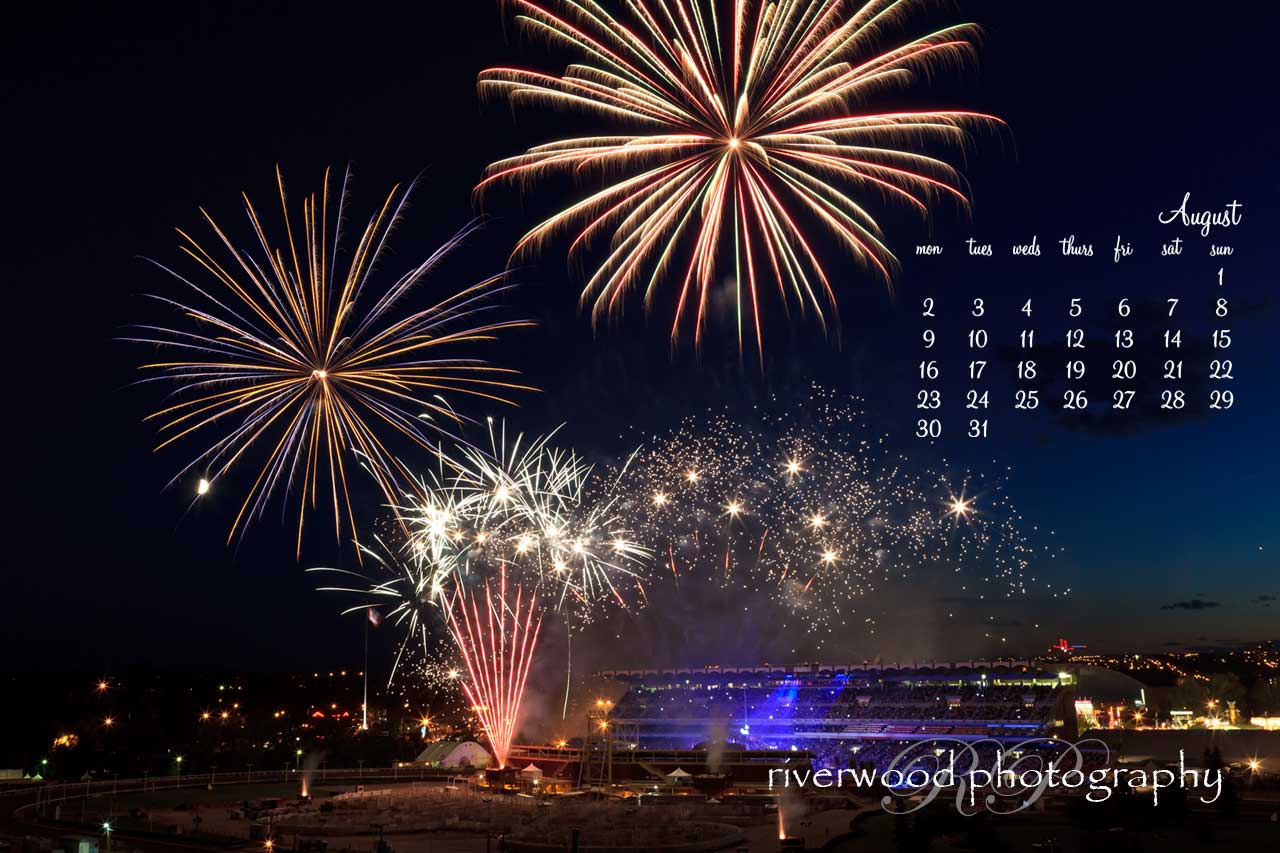 This months desktop background wallpaper image comes from the Calgary Stampede!
I love to watch the Fireworks and I try to get out to see the show at least once every year. I left it pretty late this year though and I only had one chance to get it right. The weather was so hit and miss all week that if it had turned out to be a stormy night I probably wouldn't have been able to make this image. As it turned out the weather was great and we had a beautiful western sky to use as a backdrop behind the Stampede
Grandstand to light up the fireworks.
The best place to see the Stampede Fireworks display is from Tom Campbell's Hill in the Ramsay community. My parents were in town visiting and they came with me to see the show. My dad also brought his camera along and we got to the top of the hill very early to stake out a great location to shoot from. It was a beautiful night and I hope you'll enjoy this image for your computer wallpaper this month!
Download
To install the images as your desktop background, simply click on the link below depending on the file resolution you would like to use, then right-click on the larger image and select "Set as Desktop Background…". Enjoy.