Please submit the following form if you would like to inquire about a photography session date or if you need some more information about the products and services we offer:
Calgary Photography Studio Location
Please use the following map to find the Riverwood Photography studio (in Riverbend in SE Calgary). The map also lists a bunch of great outdoor locations for photoshoots in Calgary.
Testimonial from Jinger Forde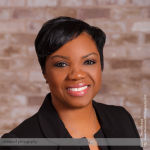 My family and friends know I REALLY don't like having my picture taken. I'm aware of my flaws, so I am my own critic. Without question, Sean was/is professional, warm and personable. Combined with a sharp turnaround time, great eye for detail, my experience was exceptional and the results outstanding!