Please submit the following form if you would like to inquire about a photography session date or if you need some more information about the products and services we offer:
Calgary Photography Studio Location
Please use the following map to find the Riverwood Photography studio (in Riverbend in SE Calgary). The map also lists a bunch of great outdoor locations for photoshoots in Calgary.
Testimonial from Business Coach Rich Scott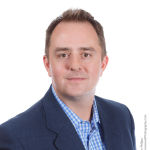 "Riverwood came to our corporate function and did a wonderful job of providing all of us a chance to get top quality headshots and photos that we all use for our websites and marketing materials. The set up, process and follow up were TOP NOTCH. I'd recommend them without hesitation."