Please submit the following form if you would like to inquire about a photography session date or if you need some more information about the products and services we offer:
Calgary Photography Studio Location
Please use the following map to find the Riverwood Photography studio (in Riverbend in SE Calgary). The map also lists a bunch of great outdoor locations for photoshoots in Calgary.
Testimonial from Acting Headshot Client Karen Towsley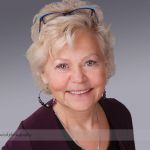 "It was a pleasure working with Sean right from the booking process. I had all my questions answered then got my ideal appointment. I had fun during the photo session and my new headshot is the very best version of me. I love it! I will definitely be booking a family session soon!"