Please submit the following form if you would like to inquire about a photography session date or if you need some more information about the products and services we offer:
Calgary Photography Studio Location
Please use the following map to find the Riverwood Photography studio (in Riverbend in SE Calgary). The map also lists a bunch of great outdoor locations for photoshoots in Calgary.
Testimonial from Vanessa Erickson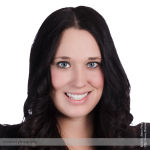 Sean is a true professional. When he arrived in our office he was efficient, flexible to work in a non-ideal space, and made everyone feel at ease. All of his processes - booking, file sharing, payment, etc - were seamless and simple for anyone to use. The finished photos arrived in only a few days, were of exceptional quality, and despite many qualms before the sessions about "being unphotogenic" everybody on my team was very happy with the outcome. I will absolutely use Sean in the future and will recommend to others to do the same!