Please submit the following form if you would like to inquire about a photography session date or if you need some more information about the products and services we offer:
Calgary Photography Studio Location
Please use the following map to find the Riverwood Photography studio (in Riverbend in SE Calgary). The map also lists a bunch of great outdoor locations for photoshoots in Calgary.
Testimonial from Executive Portrait Client Lenni Werner-Schmidt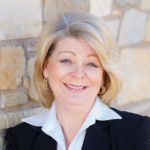 "Sean was very professional, friendly and patient. He offered valuable suggestions for poses and backdrops suitable for business and social media. The promptness and ease of the whole process made the experience pleasant from the booking through to the photo selection. I would definitely recommend Sean to my colleagues."