I get asked all the time for recommendations on where to go for outdoor family and children's portrait sessions, weddings and events, and even for on-location business portrait sessions. I have compiled this map that includes many of the most popular parks and other sites that are great for outdoor photography.
Map of Outdoor Photoshoot Locations in Calgary
A map with some of my favorite outdoor photography locations in and near the city of Calgary. Click on the following link to see a description and more details about each location:

View Calgary Photoshoot Locations in a larger map
Testimonial from Business Portrait Client George Ayee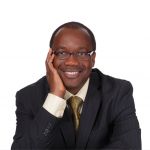 "Riverwood photography has done it again. Sean is friendly, professional, and has excellent customer service. I had some photos taken about three years ago and came back for another excellent service experience. The photographs were excellent. I have no reservation whatsoever recommending Riverwood photography to anyone interested in a great experience and outstanding work. Sean, thanks a million for an excellent job."