Photography Backdrop Samples
This is a gallery of images showing some of the backdrops that we have available for your portrait session, photobooth, or other event.
If you don't see a background that you want to use here then please feel free to contact us to discuss your needs. There are often options to rent, borrow, or buy the background that you need, or we could plan your photoshoot at a different location that has a better natural backdrop that you like.
Testimonial from Headshot Event Photography Client Christa Hiebert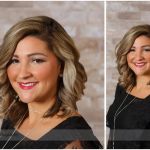 "Sean from Riverwood attended our Association of Administrative Professionals dinner meeting to perform headshots for all attendees. He was skillful and receptive to what I wanted to get out of my headshot. I would most certainly use Sean again, overall fantastic experience and great pictures to last a lifetime!"