Photography Backdrop Samples
This is a gallery of images showing some of the backdrops that we have available for your portrait session, photobooth, or other event.
If you don't see a background that you want to use here then please feel free to contact us to discuss your needs. There are often options to rent, borrow, or buy the background that you need, or we could plan your photoshoot at a different location that has a better natural backdrop that you like.
Testimonial from Musician Sam McNally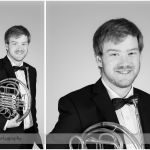 "The whole deal was low-stress and quite honestly a lot of fun! Sean was very insightful in helping me achieve the exact picture I wanted to represent me. An excellent experience all around!"