Riverwood Photography is a Calgary portrait and commercial photography studio.

We specialize in creating headshots for small business owners and corporate executives, and beautiful portraits for families.

We work on-location or in-studio and we provide photography services to our clients when, where, and how they need it.

Please contact Sean at 403-615-3708 if you need information about a custom photography service.
Testimonial from Helen Gilbertson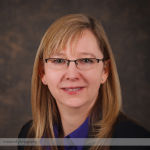 I can't thank Sean enough for getting my headshot done for me quickly, professionally and comfortably. He made the whole process very easy and was so accommodating. I started the session with "by the way I hate getting my picture taken" and ended the shoot laughing and extremely relaxed. And, the pictures look great. Thank you Sean.