Riverwood Photography is a Calgary portrait and commercial photography studio.

We specialize in creating headshots for small business owners and corporate executives, and beautiful portraits for families.

We work on-location or in-studio and we provide photography services to our clients when, where, and how they need it.

Please contact Sean at 403-615-3708 if you need information about a custom photography service.
Testimonial from Ana Hoepfner - Blue Spark Energy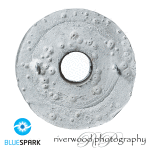 Sean came to us highly recommended as a commercial and portrait professional photographer, and it was great fun to work with him. We have held various photo sessions with Sean for commercial photography at our operations location, as well as headshots and business portraits at our corporate office in downtown Calgary. Thanks to his technical oil and gas background, Sean was quick to grasp and showcase the technical aspects of our technology's capabilities. He also quickly developed a rapport with our corporate team, masterfully capturing both their approachable and friendly nature and our office's modern interiors. We look forward to continuing to work with Sean and would not hesitate to recommend him as an outstanding photography professional.