Please use the following form to subscribe to email updates from Riverwood Photography. We promise not to share this list with anyone else and you can easily unsubscribe at any time if you decide that you no longer wish to receive our updates:
Testimonial - Commercial Photography at BTLC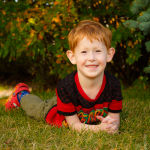 For the 2nd year now, Sean has generously donated his time in support of our program, Behaviour Therapy and Learning Centre (BTLC). It can be difficult to truly capture our children (with Autism and other developmental disabilities) on camera as sometimes their behaviours can interfere; however, Sean's patient, kind and compassionate manner is so incredibly effective. The result is beautiful candid shots of our children that see beyond their disabilities and show off their amazing qualities. Sean, thank you for spending the entire day with us so we could include all our children. And thank you for the quick turn around with proofs and touch ups. I am grateful for our relationship with you.