Please use the following form to subscribe to email updates from Riverwood Photography. We promise not to share this list with anyone else and you can easily unsubscribe at any time if you decide that you no longer wish to receive our updates:
Testimonial from Corporate Portrait Client Dominique F.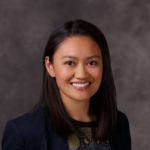 "The process to get a corporate headshot was seamless. Sean was able to accommodate my request on short notice and was very easy to work with. The final photograph and the whole process exceeded my expectations. I would not hesitate to recommend Riverwood Photography to family, friends, and colleagues. Thank you!"