Please use the following form to subscribe to email updates from Riverwood Photography. We promise not to share this list with anyone else and you can easily unsubscribe at any time if you decide that you no longer wish to receive our updates:
Business Portrait Client Testimonial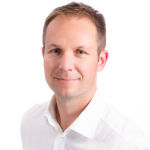 Working with Sean and Riverwood was great. At the session Sean was very professional and knew how to get the shot and look that I was after. The turnaround time to get the pictures was quick and I am very happy with them. I would recommend Riverwood to anyone that is looking for a great business portrait.