Please use the following form to subscribe to email updates from Riverwood Photography. We promise not to share this list with anyone else and you can easily unsubscribe at any time if you decide that you no longer wish to receive our updates:
Testimonial from David Parker Appreciation Night Committee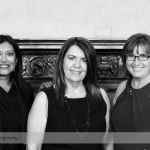 On behalf of the David Parker Appreciation Night committee, I want to thank you for the outstanding job you did at the event September 17th 2014. Your pictures captured the experience and will have memories locked into the hearts of all who attended. I will highly recommend you for other events photography services I am part of.