Please use the following form to subscribe to email updates from Riverwood Photography. We promise not to share this list with anyone else and you can easily unsubscribe at any time if you decide that you no longer wish to receive our updates:
Testimonial from Product Photography Client Peggy Porisky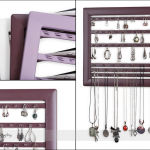 "Thank you Sean. I didn't know what I needed and your expertise and support produced incredible product shots for me. I really appreciated how quickly and easily my project became a team effort. I will definitely be returning when I need more photographs."