Please use the following form to subscribe to email updates from Riverwood Photography. We promise not to share this list with anyone else and you can easily unsubscribe at any time if you decide that you no longer wish to receive our updates:
Testimonial from Helen Gilbertson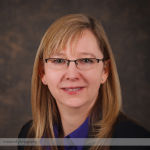 I can't thank Sean enough for getting my headshot done for me quickly, professionally and comfortably. He made the whole process very easy and was so accommodating. I started the session with "by the way I hate getting my picture taken" and ended the shoot laughing and extremely relaxed. And, the pictures look great. Thank you Sean.