Family portrait sessions are always very flexible and fun, and the goal is always to capture the spirit of each of your family members. Sometimes that means you want a classically posed formal portrait in the studio, while another time it might mean a relaxing walk at the park with your entire family.
Traditional family sessions take about an hour and we can do them at my home studio, at a local park, or at another beautiful location of your choice in the Calgary area. We could also set up a special trip out to the mountains or to the prairie if that's where your heart and soul are more at home.
Please download the Family Portrait Guide for more information about the packages and pricing details. Packages can be tailored to your specific needs so feel free to contact us to discuss your needs or to book your session.
Feel free to contact us to discuss your needs or to order a custom photography product.
Testimonial from Calgary Portrait Client Missy Edwards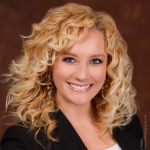 "This was such a wonderful experience! Not only did Sean listen to what I wanted, but was also able to give tips along the way to make sure I got exactly what I had imagined in my head, even if I didn't have the words for it initially. The ease of working with Sean is also incredible. He makes it fun and comfortable, all while getting amazing results. He is up to date with technology usage, so it is a breeze getting your pictures back. He blew me away, and I am happy to recommend him to anyone."