Riverwood Photography Packages & Pricing
Whether you are looking for wall portraits for your family, informal images of your active lifestyle, or formal business portraits, we can take care of all of your photography needs.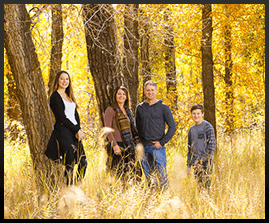 Outdoor Family Portraits are my favorite sessions to do and they are very flexible and fun. There are always a few posed images, but I find the more beautiful images are the ones where people are interacting with each other naturally instead of doing what I tell them to do. These sessions take 30-60 minutes and we can do them at your favorite park or other outdoor location. If you don't have a spot in mind then I know lots of great places to suggest.
Pricing starts at $149 but a number of options are available. Feel free to contact us to discuss your situation or to book a family portrait session.
Studio Portrait Photography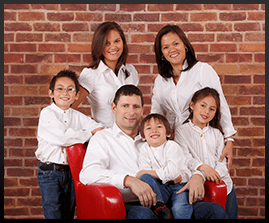 The Studio Portrait Session is very popular for families looking for more traditional or formal images. They can be done at my home studio for groups of up to 6 people or at a location of your choice for larger families and groups.
Note that on-location studio portrait sessions involve significantly more time than outdoor sessions or sessions at my studio. I have a complete portable portrait studio (with professional photography backdrops and studio lighting) that I can setup at your preferred location. It will take about 30 minutes to setup the studio before your session starts, and we will need another 15 minutes to clean everything up afterwards.
Pricing starts at $149 but a number of options are available. Feel free to contact us to discuss your situation or to book a studio portrait session.
Wedding Photography Packages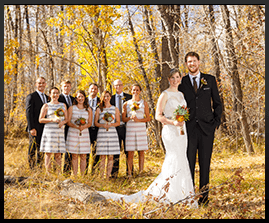 Whether you want photography coverage for just the highlights of your Wedding day, or if you want every special moment captured, we can help you. Choose one of our Wedding Collections or we can custom tailor an experience for you. There will be lots of other events associated with your Wedding and you may wish to have coverage for some of these special moments in addition to the big day. We can do that too!
Elopements start at $1499 and full wedding day coverage is available from $2999. Please contact us to discuss your upcoming wedding and we can provide you a custom quote based on your specific needs.
Headshots & Business Portrait Sessions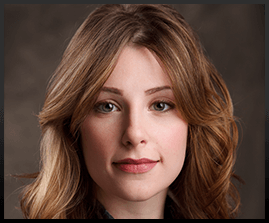 The quality of your business portrait determines how the world sees you. Make a lasting impression with an image that conveys the friendliness, warmth, and professional trust you bring to your work.
We have several great options available depending on the number of people involved and the usage requirements for the images. We also offer group discounts for multiple clients at the same time and location.
We have created a separate website dedicated to Headshots and Business Portraits in Calgary. You can find all the information you need, including packages and pricing details, over at www.CalgaryHeadshots.com.
Commercial, Industrial & Special Event Photography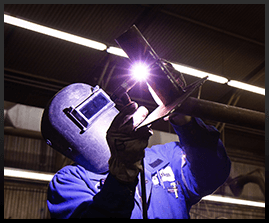 We have many years of experience providing commercial, industrial, and special event photography. Whether you are updating your company's marketing materials, preparing a corporate annual report, or hosting a seasonal event for your employees and their families, we can help.
Please contact us to discuss the photography you need to show off your people, places, and things in their absolute best light. We can provide you a custom quote based on your specific needs.
Testimonial from Commercial Photography Client Colin Crump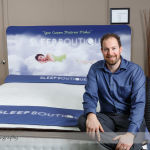 "Sean took some amazing pics of our shop and with our staff. He was able to work around our customers as we were busy at the time. Very proficient and professional. He also did something impossible and was able to get a good head shot of me;)"