Here is a complete list of my portfolios for the various types of photography that I offer.
It has been an amazing few years for me as a full-time professional photographer I can't help but get excited when I think back on all of the incredible opportunities that I've had. This video contains some of my favorite images from the past year or so and it really helps to show off the style I've developed in that time. It should be obvious that I love to photograph people and families, and especially children (even the furry ones), but that I can also create great images of many other people, places, and things…
Thank you to all of my past clients for allowing me to come into your lives and observe it. I will cherish every memory, and I look forward to working with all of you again!
Alternate link to see the video: Riverwood Photography 2012-13 Recent Work
Note: To see this video in its full glory, please be sure to click choose 720pHD in the player window.
Testimonial from LinkedIn Headshot Client Krystal Markiewicz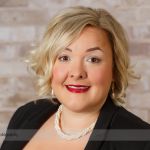 "The entire process working with Sean was so flawless and easy... I was a little nervous about doing a head shot as I hate pictures but he totally helped me relax and gave great pointers to get a great shot. I very much enjoyed my session and highly highly recommend Riverwood Photography!"