Headshots & Executive Portraits
The quality of your business portrait determines how the world sees you. Make a lasting impression with an image that conveys the friendliness, warmth, and professional trust you bring to your work. Professional Headshots and Business Portraits are essential for use on corporate website, social media accounts (Facebook, LinkedIn, Twitter, etc.), actor portfolios, and even print marketing materials.
We have several great options available depending on the number of people involved and the usage requirements for the images. We also offer group discounts for multiple clients at the same time and location.
We have created a separate website dedicated to Headshots and Business Portraits in Calgary. You can find all the information you need, including packages and pricing details, over at www.CalgaryHeadshots.com.
Testimonial from Corporate Event Planner Karri Ward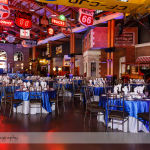 "We recently engaged Sean to do a corporate event shoot for us which can be extremely difficult due to the varying light factors and all the fast moving parts of an event that require a quick and exact eye.
Sean was extremely professional and was able to catch each moment and scene to my expectation creating a story board that was a true reflection of the event.
The mark of a great photographer is being able to recognize and capture the shots that will bring the viewer into the moment, as well as experience the moment even if they had not attended the event. Sean was able to do this effortlessly. I would not hesitate to recommend him for future projects."