Family Adventure Sessions
Candid Portraits of you and your family doing the things that you love to do together.
I have plenty of experience doing a wide range of sports and outdoor activities and I love to photograph families playing together! You tell me what you love to do and we can work together to plan an adventure!
These sessions include up to 4 hours of coverage and typically result in 50+ usable images per hour. Some example adventure activities include mountain biking, hiking, snowshoeing, skiing, rock climbing, horseback riding, and fishing. This is just a starting point though and I'm open to just about anything else that you love to do…
Please download the Portrait and Print Pricing Guide for more information about the packages and pricing details. Packages can be tailored to your specific needs so feel free to contact us to discuss your needs or to book your session.
Feel free to contact us to discuss your needs or to order a custom photography product.
Testimonial - Commercial Photography at BTLC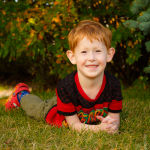 For the 2nd year now, Sean has generously donated his time in support of our program, Behaviour Therapy and Learning Centre (BTLC). It can be difficult to truly capture our children (with Autism and other developmental disabilities) on camera as sometimes their behaviours can interfere; however, Sean's patient, kind and compassionate manner is so incredibly effective. The result is beautiful candid shots of our children that see beyond their disabilities and show off their amazing qualities. Sean, thank you for spending the entire day with us so we could include all our children. And thank you for the quick turn around with proofs and touch ups. I am grateful for our relationship with you.