Family Adventure Sessions
Candid Portraits of you and your family doing the things that you love to do together.
I have plenty of experience doing a wide range of sports and outdoor activities and I love to photograph families playing together! You tell me what you love to do and we can work together to plan an adventure!
These sessions include up to 4 hours of coverage and typically result in 50+ usable images per hour. Some example adventure activities include mountain biking, hiking, snowshoeing, skiing, rock climbing, horseback riding, and fishing. This is just a starting point though and I'm open to just about anything else that you love to do…
Please download the Portrait and Print Pricing Guide for more information about the packages and pricing details. Packages can be tailored to your specific needs so feel free to contact us to discuss your needs or to book your session.
Feel free to contact us to discuss your needs or to order a custom photography product.
Testimonial from David Parker Appreciation Night Committee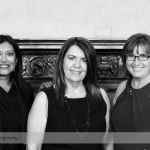 On behalf of the David Parker Appreciation Night committee, I want to thank you for the outstanding job you did at the event September 17th 2014. Your pictures captured the experience and will have memories locked into the hearts of all who attended. I will highly recommend you for other events photography services I am part of.