Here is a complete list of my portfolios for the various types of photography that I offer.
It has been an amazing few years for me as a full-time professional photographer I can't help but get excited when I think back on all of the incredible opportunities that I've had. This video contains some of my favorite images from the past year or so and it really helps to show off the style I've developed in that time. It should be obvious that I love to photograph people and families, and especially children (even the furry ones), but that I can also create great images of many other people, places, and things…
Thank you to all of my past clients for allowing me to come into your lives and observe it. I will cherish every memory, and I look forward to working with all of you again!
Alternate link to see the video: Riverwood Photography 2012-13 Recent Work
Note: To see this video in its full glory, please be sure to click choose 720pHD in the player window.
Testimonial from Ana Hoepfner - Blue Spark Energy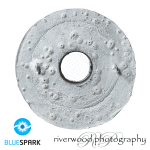 Sean came to us highly recommended as a commercial and portrait professional photographer, and it was great fun to work with him. We have held various photo sessions with Sean for commercial photography at our operations location, as well as headshots and business portraits at our corporate office in downtown Calgary. Thanks to his technical oil and gas background, Sean was quick to grasp and showcase the technical aspects of our technology's capabilities. He also quickly developed a rapport with our corporate team, masterfully capturing both their approachable and friendly nature and our office's modern interiors. We look forward to continuing to work with Sean and would not hesitate to recommend him as an outstanding photography professional.