Headshots & Executive Portraits
The quality of your business portrait determines how the world sees you. Make a lasting impression with an image that conveys the friendliness, warmth, and professional trust you bring to your work. Professional Headshots and Business Portraits are essential for use on corporate website, social media accounts (Facebook, LinkedIn, Twitter, etc.), actor portfolios, and even print marketing materials.
We have several great options available depending on the number of people involved and the usage requirements for the images. We also offer group discounts for multiple clients at the same time and location.
We have created a separate website dedicated to Headshots and Business Portraits in Calgary. You can find all the information you need, including packages and pricing details, over at www.CalgaryHeadshots.com.
Testimonial from Vanessa Erickson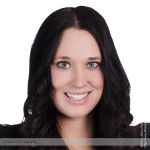 Sean is a true professional. When he arrived in our office he was efficient, flexible to work in a non-ideal space, and made everyone feel at ease. All of his processes - booking, file sharing, payment, etc - were seamless and simple for anyone to use. The finished photos arrived in only a few days, were of exceptional quality, and despite many qualms before the sessions about "being unphotogenic" everybody on my team was very happy with the outcome. I will absolutely use Sean in the future and will recommend to others to do the same!