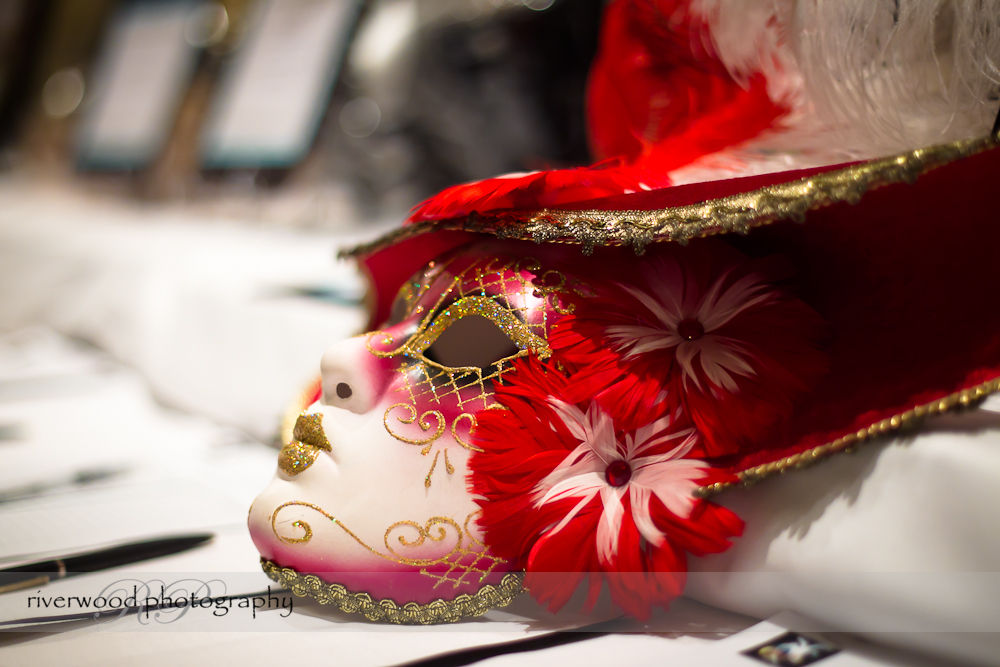 I recently had an opportunity to provide event photography coverage at a very cool event in downtown Calgary (at the Fairmont Palliser Hotel). The event was a Masquerade Ball and a Charity Auction that was hosted by Financial Management Brokerage of Calgary. The party included both a silent auction and a live auction to raise money in support of the Alberta Children's Hospital. It was a first class event and I got to mix and mingle with the guests and create both posed and candid portraits of the attendees, and also to capture the spirit of the event.
There were a great many auction items available for sale, including dozens of beautiful Masquerade masks, so I was sure to create images of many of the best masks. There were so many on display that I know I didn't even see them all, never mind actually photograph all of them!
Many of the party-goers were dressed in beautiful ball gowns and fancy suites, and most had their own masks as well. I tried to create images of as many of them as possible as well. The event was a smashing success and the auctions raised a lot of money for the Children's hospital. It was truly an honor to be able to participate at such an event!
Here are a few sample images from the party: