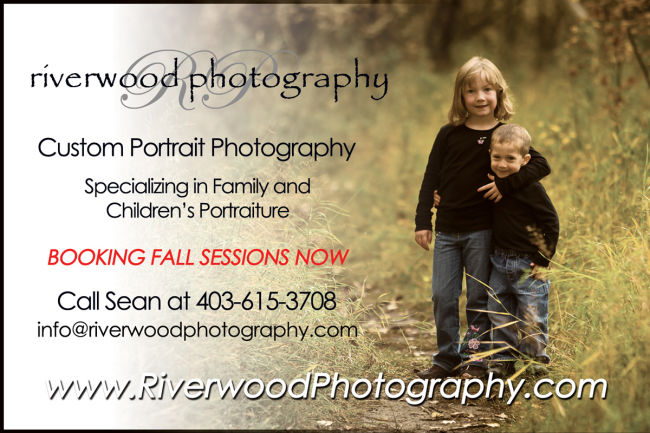 It's never too early to book a fall portrait session for your family, especially when fall in Calgary is just around the corner! I know it's only just the beginning of September, but fall can land in Calgary anytime in mid-September and the fall colors may only last until mid-October. Last year we had a glorious fall and the fall colours lasted well into November, but you never know if that's going to happen again this year or not! So far it looks like we are in fact having another late summer in Calgary, but you'd be better off safe than sorry, so book your family fall portrait sitting now!
I have only a limited number of weekend sessions available in the next few weeks, so please don't wait to call. If you have a specific time or location that you'd like to meet please feel free to ask. Note that I am a custom portrait photographer and I do everything I can to ensure that every photography session is perfect. One way that I do that is by only booking one portrait session in the morning and one session in the afternoon on available weekend dates. I don't cram sessions in one after the other, and therefore I only have a limited number of fall portrait sessions available this year…
Call me now at 403-615-3708 to schedule your Calgary Fall Portrait Photography Session.