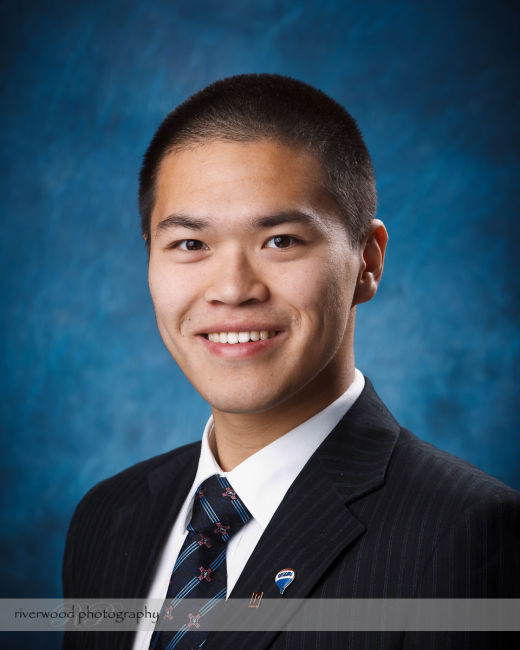 Although the fall portrait season is in full swing, I still have some of my "normal" work going on at the same time. I had a great session that I wanted to share. Andrew is a Real Estate Broker with RE/MAX House of Real Estate in Calgary. He needed a business portrait for use on his marketing materials and social media accounts. He knew exactly the type of shot that he wanted, right down to the arrangement of the studio lighting for the portrait! This is very different from most of my portrait sessions.
My clients typically don't know what they want or need and they are very open to suggestion. I always ask a few questions to make sure that I understand how and where the images will be used, and how many images the client wants. With that information I can suggest some appropriate clothing, backdrop color, and poses.
But when the client knows what they want I'm happy to work with them to create a specific look and feel. In this case Andrew found another image in my portfolio that he liked and I was able to recreate the lighting from the previous session. It worked out really well and before Andrew left he had picked the image he wanted and I was able to get the final product out to him before the end of the day. Smooth!
You can learn more about the our Business Portrait packages or book a session at the following link: