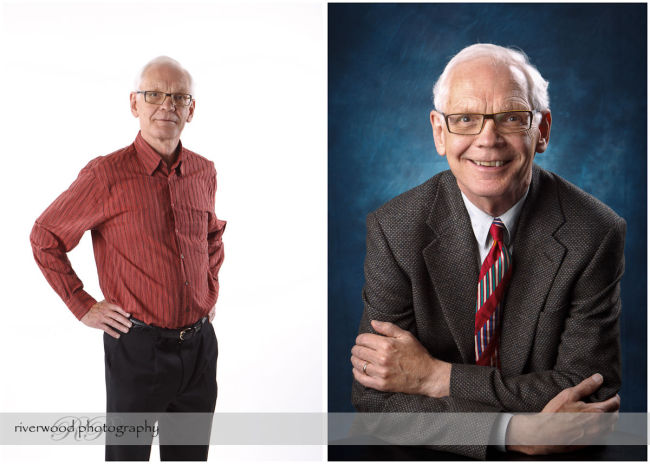 I had an amazing business portrait session recently with George Campbell of Fall Line Systems Inc. Fall Line is a Calgary based management consulting firm that works "with ambitious organizations and their leaders, helping build the vision, capabilities and action required to achieve remarkable results." George came looking for business portraits for use in his corporate marketing materials, on the company website, and in social media promotions. He mentioned that he wanted something that he would be able to use for promotional materials where the background might get need to be removed from image first, so we shot a lot of images on a white background. But he also wanted some more traditional headshots for use in other media, so we also did quite a number of photos using my rich blue studio backdrop.
George indicated that he could probably use several images, so we did a few different outfit combinations and a wide variety of poses. I wanted to make sure that he had a good selection of more traditionally posed images to choose from (for use as an avatar on LinkedIn and on the website), but I also wanted to give him a variety of other interesting choices so that he could choose the right photo for any particular need.
We managed to create some really great images and we took advantage of the fact that George has a very happy and expressive face. I really enjoy this kind of session where we get the "safe images" out of the way first, and then we can work together to make something a little more creative. Fun, fun, fun!
You can learn more about our Business Portrait packages or book your own session at the following link:
Calgary Headshots and Business Portraits
Here are a few of my favorite images from the business portrait session with George!