Pawsitively Portraits 2014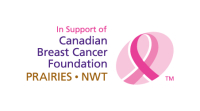 This is the 4th annual Calgary Pet Photography event that we're running in conjunction with PAWS Dog Daycare. This is a great opportunity for you to get some beautiful portraits of your pet friend(s) at amazing prices while also supporting a wonderful charity, the Canadian Breast Cancer Foundation – Prairies/ NWT Region.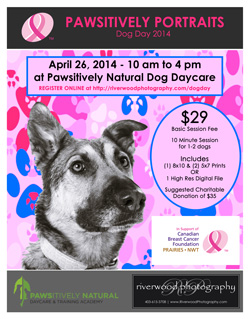 We are very excited to be able to offer a studio photography day dedicated to your furry friends. We know how important your dogs and other pets are to you and that it is equally important for you to be able to show off some wonderful pictures of them in your homes and offices.
Even better, by participating in our Pet Portrait event you are also helping to improve the quality of life for those affected by breast cancer. Representatives of the Foundation will be on site during dog day so please come out and meet some them and contribute to the cause!
We are suggesting a minimum donation of $35 for Dog Day participants, but tax receipts will be available for any donation of at least $20. Thanks so much for your support!
When: Saturday, April 26th, 2014 · 10:00am – 4:00pm (by appointment only)
Where: PAWS Dog Daycare, 1313 – 16 Avenue SW in Calgary)
Feel free to call Sean at 403-615-3708 or (send an email to [email protected]) if you have any questions.

Tweet This: Dog Day 2014 is on April 26th – a Pet Portrait event in support of @CBCF_PNWT – http://ctt.ec/uc4S0+ #dog #charity #yyc
Pet Photography Packages & Pricing
Sessions MUST be booked in advance and prepaid.
The following portrait packages are available for your consideration. Note that donations to Canadian Breast Cancer Foundation – Prairies/ NWT Region will be collected on the day of the session. This is in addition to the session fee. We suggest a minimum donation of $35.
Basic Session Fee – $29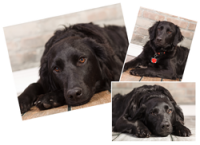 * 10 minute portrait session for up to 2 pets
* Includes (1) 8×10 and (2) 5×7 Prints OR (1) High Res Digital File
* Additional prints, products, and digital files will be available for purchase at group rates for 2 weeks following the session.
Upgrade Options – Advance Purchase Pricing
The following upgrades are available at dramatically reduced prices from our normal studio rates. These prices are only available for advance purchases!
12×24 Mounted Wall Panel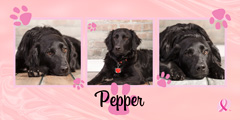 12×24 Mounted 3-Image Wall Panel – $179 $99

* Custom designed 12×24 wall panel with 3 images from your session. Print is mounted and ready to display on a shelf or perfect for framing.
* The Pink theme is the default, but an earth tone theme is also available upon request.
Pink Boutique Framed Prints
5×7 or 8×10 Pink Boutique Frame – $199 $149
3-Opening Pink Boutique Frame – $349 $199
* Includes a framed print in a Pink Boutique Frame using up to 3 images from your session. The single opening frame is available in 5×7 or 8×10 while the 3-opening frame holds (1) 8×10 and (2) 5×7 prints. Alternative frame colors are available upon request. All framed prints arrive ready to hang.
* The Pink frame is the default, but other colors are also available upon request.
NOTE – These boutique frames are a special order product. They will be available to order following the session at normal studio rates, but they will take longer than our normal product deliveries.
Here are a few things you should know about our dog day photos:
Images will be captured in a studio environment on a studio background.
Images will be of the dog (or dogs) alone. This is Dog Day, not Dog & Owner Day (so please don't ask).
Please bring chew toys, squeaker toys or any other "vice" you use to bribe your pet to smile. Want to dress up your dog? Go for it.
If the parking area is wet or snow covered, please carry your dog inside.
Please give us at least 24 hours notice of any cancellation so that we can rebook your spot.
A suggested donation of $35 to CBCF will be collected on the day of the session.
More questions? Read the FAQ's
™ Trademarks of the Canadian Breast Cancer Foundation, used under license.