Riverwood Photography is a Calgary portrait and commercial photography studio.

We specialize in creating headshots for small business owners and corporate executives, and beautiful wall portraits for families.

We work on-location or in-studio and we provide photography services to our clients when, where, and how they need it.

Please contact Sean at 403-615-3708 if you need information about a custom photography service.
Testimonial from Product Photography Client Peggy Porisky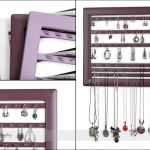 "Thank you Sean. I didn't know what I needed and your expertise and support produced incredible product shots for me. I really appreciated how quickly and easily my project became a team effort. I will definitely be returning when I need more photographs."