Riverwood Photography is a Calgary portrait and commercial photography studio.

We specialize in creating headshots for small business owners and corporate executives, and beautiful wall portraits for families.

We work on-location or in-studio and we provide photography services to our clients when, where, and how they need it.

Please contact Sean at 403-615-3708 if you need information about a custom photography service.
Testimonial from Calgary Portrait Client Missy Edwards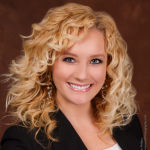 "This was such a wonderful experience! Not only did Sean listen to what I wanted, but was also able to give tips along the way to make sure I got exactly what I had imagined in my head, even if I didn't have the words for it initially. The ease of working with Sean is also incredible. He makes it fun and comfortable, all while getting amazing results. He is up to date with technology usage, so it is a breeze getting your pictures back. He blew me away, and I am happy to recommend him to anyone."