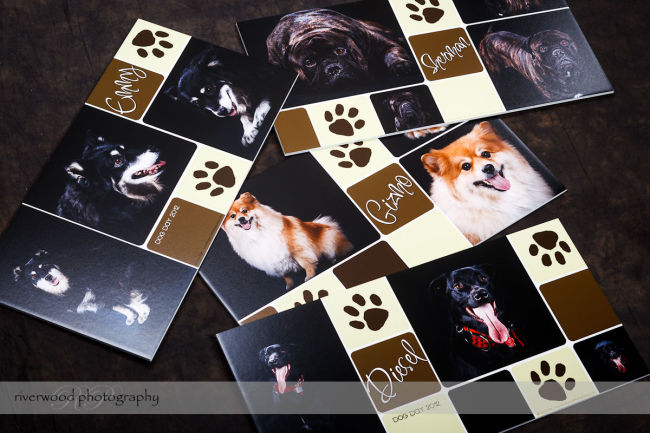 12×24 Custom Wall Panels from Dog Day 2012
Here are a few of the Wall Panels featuring images from some of the clients of Dog Day 2012. The last of the print orders finally came in so I'm putting everything together and hope to deliver them to Pawitively Natural on Friday.
You should notice that every one of these wall panels is different. They are all custom designed and created to match the photos selected by each client. They were lots of fun to put together and I'm really excited about the final product. Each panel is 12×24 and can be displayed on a shelf or an easel, or they are ready for framing too…
Calgary Pet Portraits
I have been asked if we will be doing another one of these Dog Day events sometime soon. We will definitely be back next year, so stay tuned for more information.
But pet photography sessions are always available! If you want some pet portraits or a family portrait session that includes your pet friends then you should check out the packages available on my dedicated Calgary Pet Photography website. The site is a work in progress, but the basic information is there!
Feel free to contact Sean at 403-615-3708 if you have any questions!