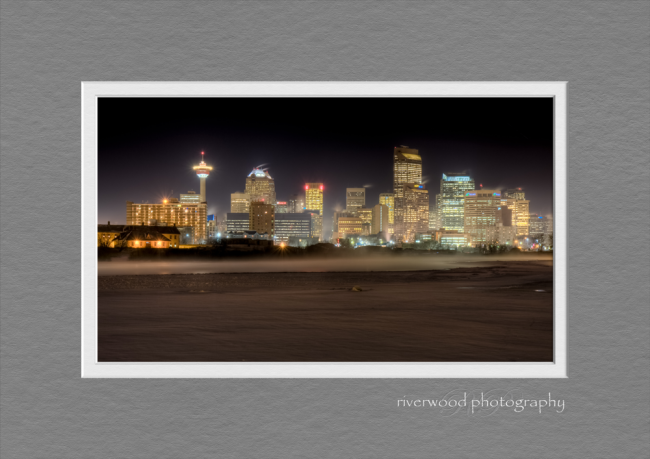 Calgary Skyline in the Ice Fog
New Images in the Fine Art Prints Gallery
I have recently added a couple of new images to the Fine Art Prints Gallery in the client area of the website. This brings the total number if images available in this collection to 26. These images are selected from my favorite nature and landscape images, and mostly come from the Canadian Rocky Mountains or the Prairies East of Calgary.
These beautiful images make great Christmas presents. If you are trying to find a perfect gift for someone that's hard to buy for or if you just want to get something a little different this year then this gallery might be perfect for you.
All of the images in the gallery are available as Photographic Prints, Canvas Gallery Wraps, or they can be Framed. They come in a variety of shapes, sizes, and finishes. If you are into finishing them yourself then you can go for a simple print; however, you can also buy a completely finished piece that comes fully assembled and ready to hang. Custom products are also available if there is something specific you have in mind.