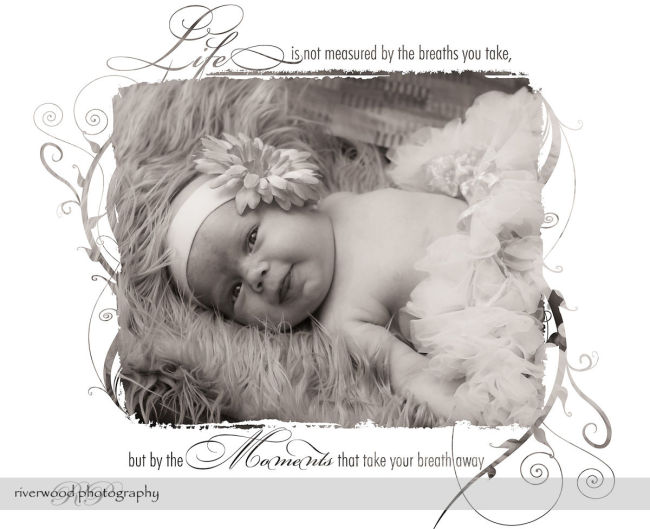 Baby Mila Davio – Calgary Newborn Portrait Session
New Custom Photography Product
I was working on a gallery of images from a recent newborn session and decided to add a new option to the product samples page of their gallery. I really like these templates that include beautiful design elements along with an interesting phrase, quote, or expression. I think this phrase is perfect for the situation!
Life is not measured by the breaths you take, but by the Moments that take your breath away.
This type of product is perfect for a framed piece of wall art, a canvas, or even a greeting card. Custom products can be created using images from any recent family, newborn, or studio portrait session and can be designed to your specifications. If you have an idea then I can work with you to create it…
Book a Session
Contact Sean at 403-615-3708 to book a session or to inquire about a custom photography product.