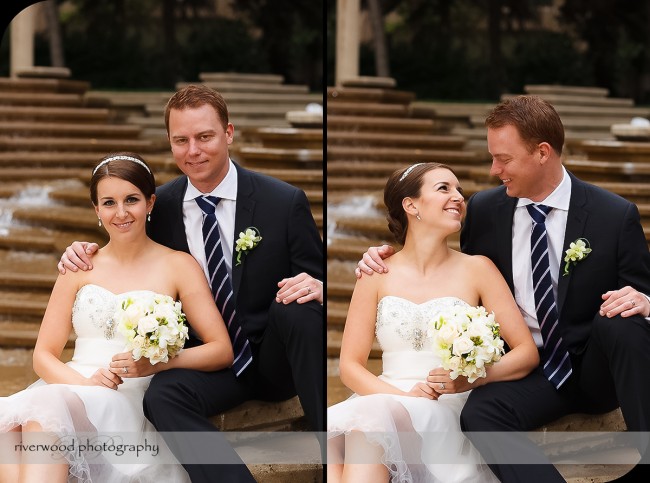 Marie & Craig's Wedding in Calgary
Calgary Wedding Photography
Marie and Craig got married on August 24, 2012 in a beautiful ceremony at St. Lukes Catholic Church in Calgary.
The family and I all went back to Marie's family home to celebrate with some bubbly and to do a few family portraits at the house and at a nearby park. We also did some more formal portraits at the old McDougall Centre in downtown Calgary. This is a wonderful location for portraits with lots of greenery, some beautiful steps with a water feature, and of course the old sandstone building itself. This was my favorite part of the day and we got some great images of the bridal party and the entire family.
Everyone had a great time at he reception at Hotel Arts in Calgary. I stayed to cover the dinner, speeches, and some of the dancing (including a line dance lesson). It was a really nice day and it was an honor to be included in this special day.
Congratulations to Marie, Craig, and their entire family!
Calgary Wedding Photography
If you are looking for a custom photographer in Calgary to cover your wedding celebration (possibly including the engagement, rehearsal, wedding day, and maybe even a Trash the Dress session following the event) please contact Sean at 403-615-3708.
Wedding Image Gallery
Here are a few of my favorite images from Marie & Craig's wedding day.