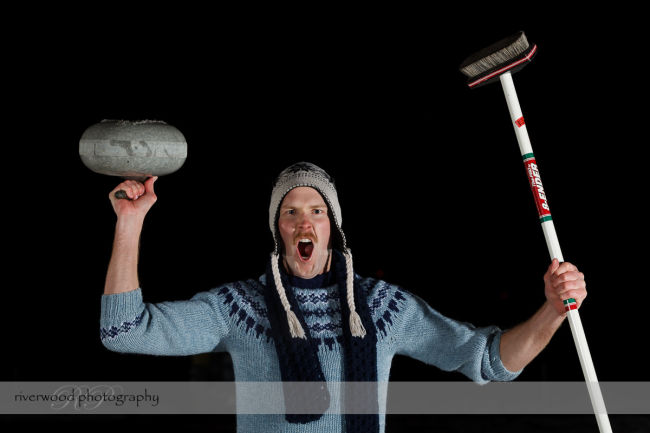 2012 Annual Movember Photoshoot
Every year at the end of Movember (the month formerly known as November) I get together with some of my Calgary friends to record the success that they've had with growing their mustaches. The staches are used as a focal point to help raise funds (by seeking out sponsorship for their Mo-growing efforts) as part of the greater campaign to raise vital funds and awareness for men's health, specifically prostate cancer and male mental health initiatives.
The photoshoot is different every year, and this year was no exception! We did some old fashioned curling, in a parking lot! We had planned to go to an outdoor ice rink, but when we got there we found that it was full of hockey players and it was too busy for us to be safe. So we moved on to the next best thing, which just happened to be a parking lot full of hard packed snow and ice. It was perfect and the portraits turned out great.
Congratulations to these fine men for their continued efforts to raise money for such an important cause!