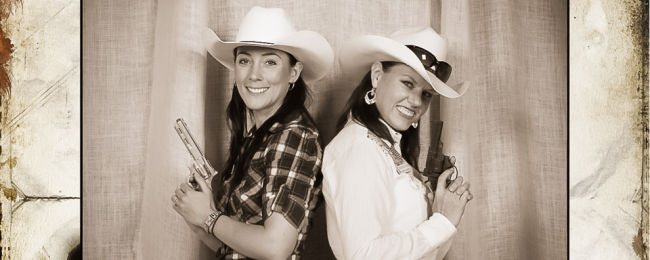 Calgary Stampede Photobooth Wanted Poster
Calgary Stampede Event Photography
The annual Calgary Stampede is less than 70 days away; Stampede breakfasts, BBQ's, networking events, and corporate parties are all being booked as we speak. One of the best things about corporate events are the people you meet and the memories you make while there. A Calgary Event Photographer can capture those memories for you and make sure that you and the guests at your event will remember them for a long time!
Photobooths for Events
One great way to remember the good times you and your guests have at your Stampede event is with a custom photobooth. Photobooths are perfect for Stampede events because most people already have their cowboy boots and hats and their western shirts on, so the costume is already ready to go. Add in a some bandannas, bolo ties, prop guns, and a western themed backdrop and people are ready to go crazy for the camera.
Other Stampede Event Photography Options
If you want something a little more formal than a Stampede themed photobooth then we can also offer formal portraits of your guests as they arrive at the event, candid coverage of the event and any speakers, or a combination of both. We can also provide digital files for later use, on-site printing of commemorative prints (think "Wanted Poster"), animated slideshows for your company website, or even a custom photobook to send to each of your guests.
I can provide photography for many different types of Calgary Stampede events, including:
Corporate Networking Meetings
Stampede Pancake Breakfasts
Corporate Celebrations or Gala Dinners
Barbecues and Picnics
Golf Tournaments or Fishing Trips
Book a Photographer for your Calgary Stampede Event
The Calgary Stampede is coming up fast. If you, your company, or your social club are planning a Stampede event this year and you need an Event Photographer to cover the event then please give me a call to discuss the coverage you need. Call today to book a photographer for your Stampede event!
Here are a few great memories from past Calgary Stampede Events that I've covered: