This is just a quick reminder that I will be "Ladies Night of Indulgence" this Saturday, February 26, 2011 from 5-10 PM. This is going to be a very fun event with several vendors providing wine, chocolate, and other delights.
Sunnyside/Hillhurst Community Centre,
1305 – 5th Avenue NW
The event is free for early registration, or $10 at the door.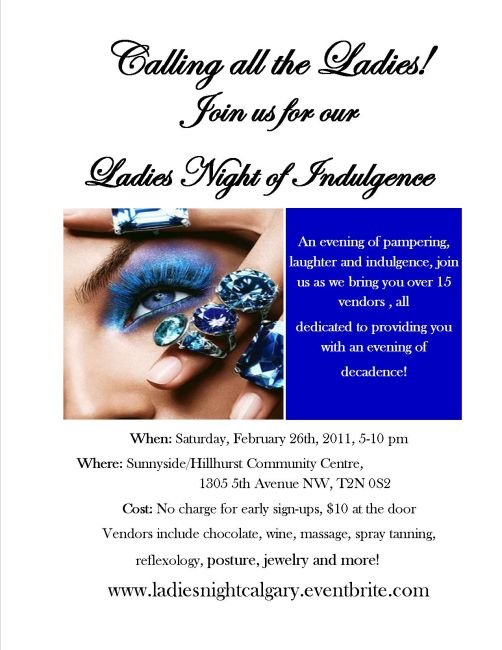 Vendors to include:
Food and Wine
Massage
Hairstyling
Eyebrow/Upper Lip Waxing
Nails
Ionic Foot Bath
Tarot Card Reading
Spray Tanning
Jewelry
We're looking forward to seeing you there!