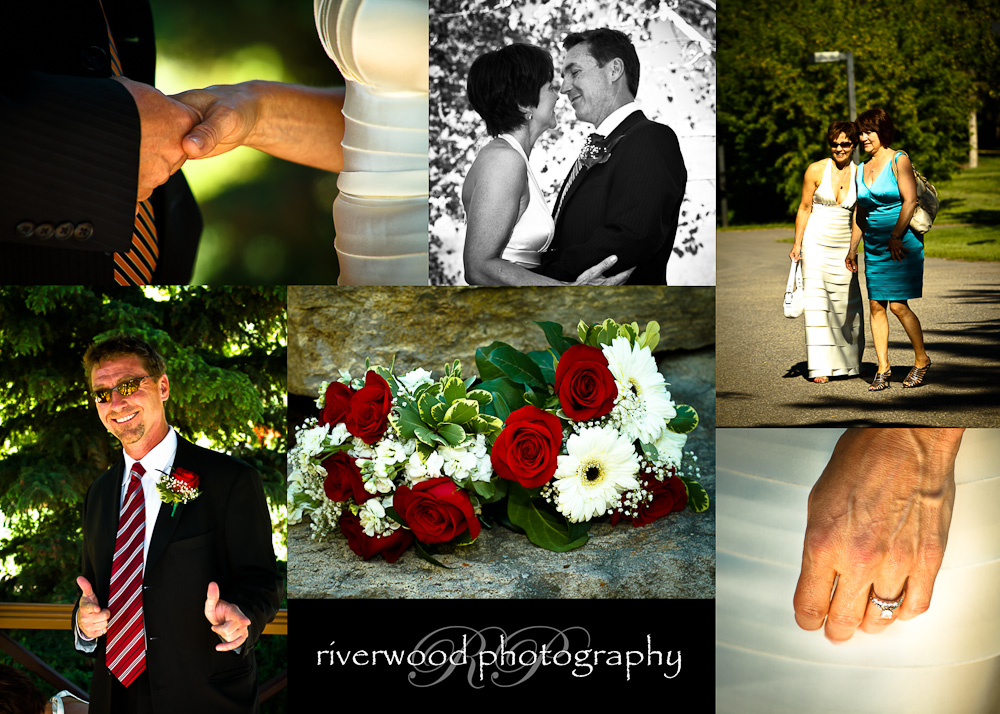 A couple of weeks ago I had the distinct pleasure of photographing a wedding for Dwayne and Shar. Dwayne is a friend and former colleague of mine and I was very flattered when he called to ask if I would be available to help with their wedding.
The event was small and intimate and everyone was very relaxed and we had fun the whole time we were there. It was an outdoor wedding and the day turned out to be one of those perfect blue sky days that we all hoped it would be. The ceremony was a late afternoon event in the gazebo in the gardens at the Ranche restaurant (in Fish Creek Provincial Park). We used the surrounding gardens for all the photography as well. We've had lots of rain in Calgary lately (but fortunately none on the day of the wedding!) so the gardens were lush and green and it was a beautiful setting for making portraits.
I really want to thank Shar and Dwayne for inviting me to participate in their special day. Everyone in the wedding party were so much fun and they all made my job easy and fun too.
Here are a few of my favorite relaxed portraits, real moments and amazing details!