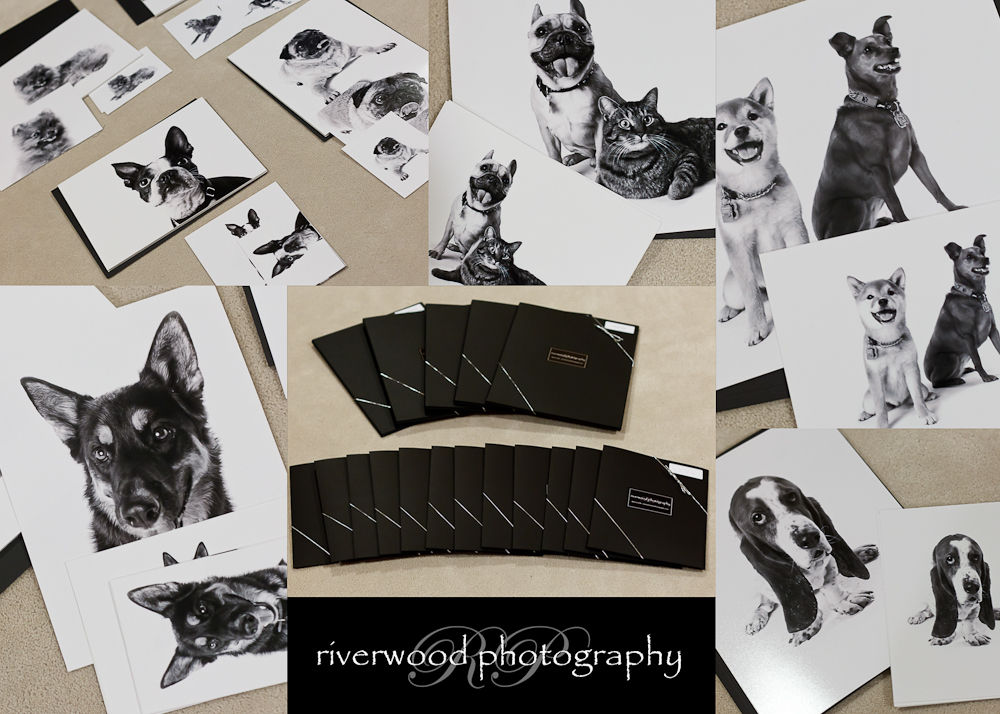 One of the favorite parts of my job is seeing how excited people get when they recieve their print orders! It was a really great feeling to get most of the Dog Day print orders prepared and ready to go, and I'm excited to see and hear the reactions as people see the prints of their furry friends!
Most of the orders are now available for pickup at Pawsitively Natural Dog Daycare:
1313 – 16 Ave SW
Calgary, AB T3C 0Z7
(403) 984-9247
Open Weekdays 7am-7pm; Weekends 8am-6pm
Please bring cash or a cheque payable to "Sean Phillips DBA Riverwood Photography" if you still need to pay for any reprints or enlargements.
Note that I have carefully inspected every order at least twice, and I believe that everything is correct. Having said that, this was a large volume of orders to get out all at the same time and sometimes mistakes happen. Please check everything for yourself and let me know if anything is missing or if you have any questions or concerns about your order.

Thanks again for participating in Dog Day! It was so much fun to do and I really appreciate your support. I hope you will participate again next year!