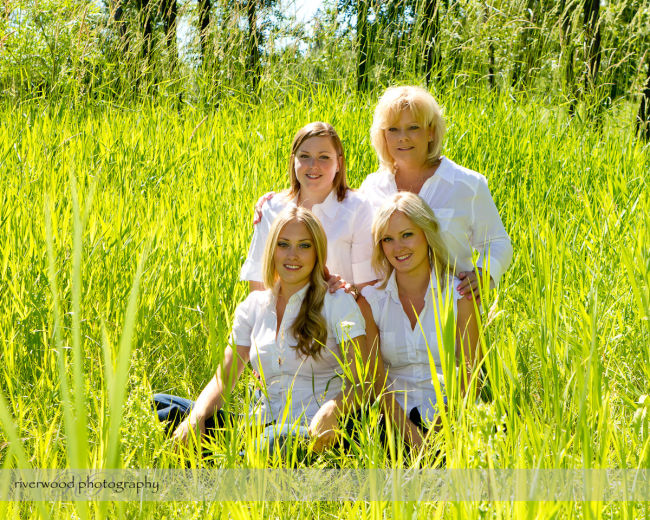 I had a fantastic family portrait session at The Ranche in Fish Creek Park with the Graham family. We had a beautiful day out and there were lots of laughs by everyone in the group! We wandered around the park and found lots of fun spots to use. Everyone had a great attitude and they were all very helpful and willing to try anything.
The Ranche is a very popular destination for Calgary Portrait Photographers because of the wide variety of places to shoot. We made use of the gardens and pathways, an old bridge, a park bench, and I even convinced the family to sit in the long grasses in the field. I knew that the glowing green grass would provide a wonderful background in the bright sunlight and I was excited when they agreed to do it! I think the images speak for themselves, but I'd love to hear your thoughts??
The summer portrait season is in full swing and I still have a few openings at the end of August. Call soon to book…. The fall portrait season is coming to Calgary sooner than we'd like to imagine!