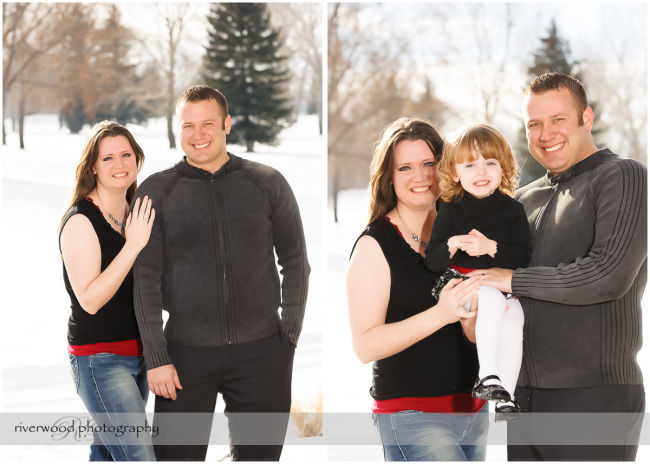 Family Portraits at Highwood Golf Course
I wanted to share a few images from a Christmas Card family portrait session I did with the Loyva Family in December. We met at the Highwood Golf Course in High River before their company Christmas social party. The club house at the golf course was beautifully decorated for Christmas and so we took advantage of that to make some great family portraits for their Christmas cards. We also went outside to do a few images in the beautiful soft winter light. Although these outdoor portraits are very wintery, they aren't as seasonal as the Christmas themed photos and will be great for displaying in their home throughout the year.
Book a Family Portrait Session
I work all year round and winter is still a great time of year for family photography in the great outdoors. If that's not quite what you're looking for then we could also do your family portrait session inside my home studio or at a location of your choice. Please contact me if you are ready to get some great pictures of your family. Call Sean at 403-615-3708 to book your family portrait session.