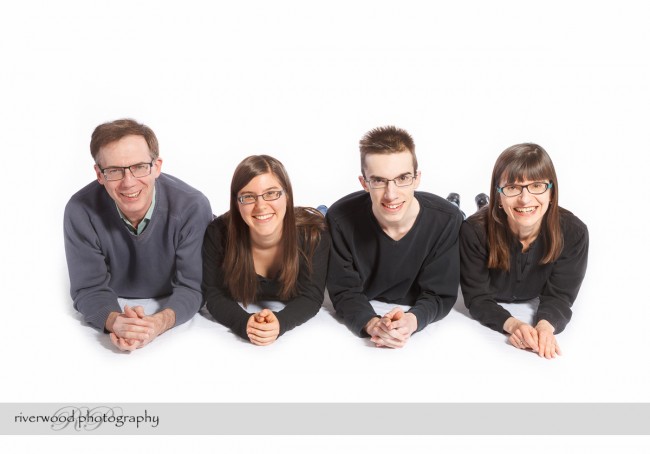 Family Portrait in the Studio
This is another quick share to show an example image from a recent family portrait session that I did in my Calgary photography studio. I don't use the high key white backdrop very often but when I do the results are always great. This family was lots of fun and they were ready whenever I suggested a new pose. I use this arrangement lots when I do outdoor family sessions but prior to this session I really hadn't done it inside. It turned out so great that I will definitely be posing more families like this in the future.
Book your Family Portrait Session
May families prefer to do their photography sessions in a studio environment in the winter. I have a great space that can accommodate small families (and pets), or I can bring my portable studio equipment to a location of your choice. Please contact me if you would like to book a portrait session for your family. Call Sean at 403-615-3708 to book your family portrait session today.