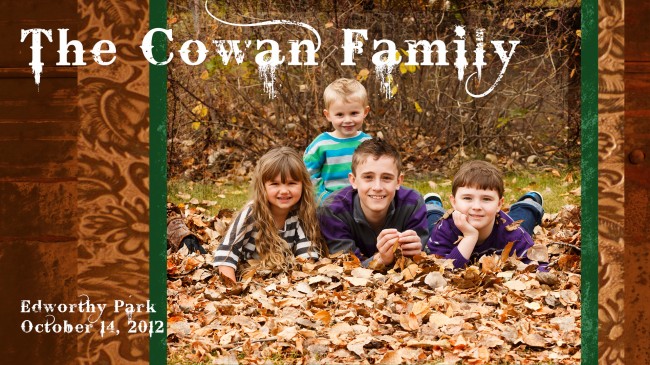 Fall Family Portraits
Fall at Edworthy Park
Edworthy Park is a wonderful location for Calgary Fall Portrait sessions. It's a nicely sheltered park down in the river valley and the leaves all collect into huge piles that are fun to run, jump, and play in. There is plenty of color around and it's really easy to get active kids and families in on the action. Everyone has a great time throwing leaves at each other which makes them happy enough to do a few great posed family portraits too.
Fall is my favorite time of year for family portrait sessions and Edworthy Park is a great spot to do them!
Family Portraits in the Fall and Winter
Winter suddenly dumped itself on us this week but that doesn't mean that outdoor portraits are done for the year. There are still lots of colorful leaves on the tree and family photography in the snow is lots of fun too. Please don't hesitate to contact me if you still want to get some great pictures of your family. Call Sean at 403-615-3708 to book your family portrait session.