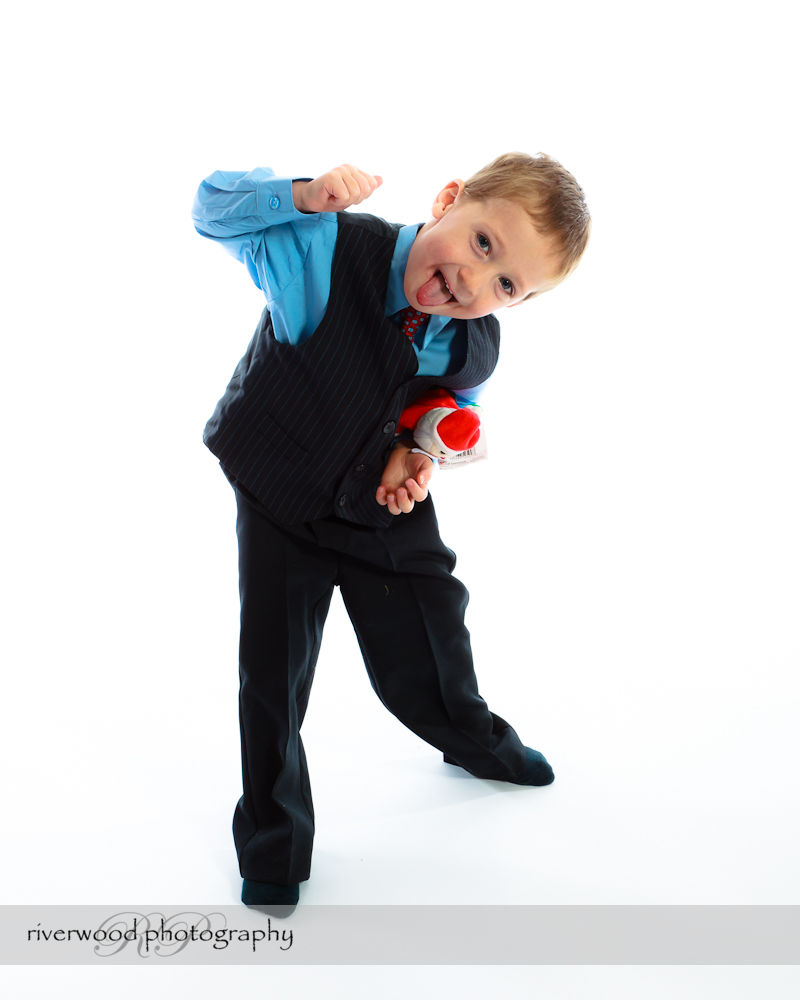 Here's a very cute photo of my son Andrew that I thought I'd share today. We have a wedding to go to just before Christmas and some new clothes were required. Some of our family members that live in far away parts of the country wanted to see the new outfits, so I quickly put my portrait studio into action!
This is Andrew's first suit. Although he's not so sure about the tie, he's pretty proud of how he looks in his new "costume". I think he's pretty dapper myself! But I have to say that I'm pretty shocked by how grown up he looks while all dressed up. Of course you have to look past his goofy look with the tongue sticking out and the Teddy Bear in his arm in order to see that… But that's how it goes when photographing children; sometimes you have to let them do what they need to do in order to get comfortable. If Andrew wants to bring his Teddy Bear into the studio, he's welcome to do it.
Have a great hump day!