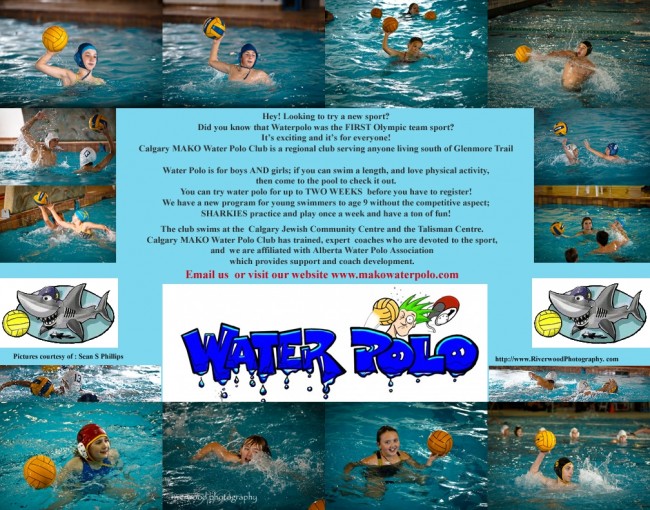 A number of sports images that I recently created for the Calgary Mako Water Polo Club have been used for a poster that the club will be using to advertise for prospective new players. It's always fun and exciting to see how people use photography in different ways…
This poster should be posted in public areas, pools, and recreation facilities in South East Calgary. Let me know if you see a copy of it in the wild!
To see larger copies of some of these images please check out the blog post at http://www.riverwoodphotography.com/sports/sports-action-mako-water-polo-club
Prints and Digital Downloads are also available at http://events.RiverwoodPhotography.com.