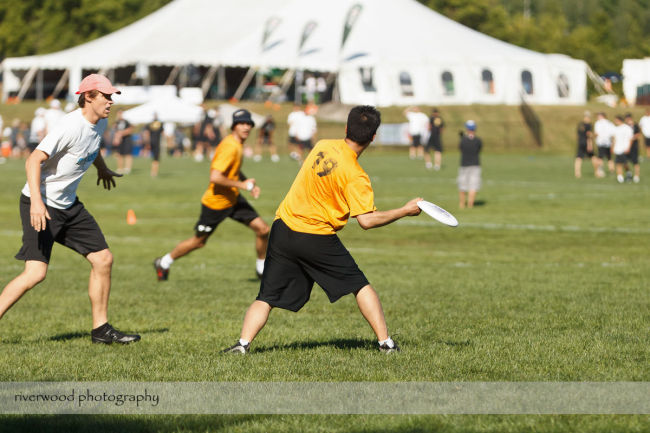 I recently had the good fortune to compete at the 2011 Canadian Ultimate Championships (CUC) in Ottawa, Ontario. I went as a member of Epic, which is one of 2 Alberta Masters teams that competed in the tournament. I've been playing the sport of Ultimate for almost 20 years and this is the 3rd time I've been able to play at the CUC. Although my team and I didn't do so well in the tournament this time around, playing at a National Championship event is truly an amazing experience and I will always be proud that I was able to go. We had a great time and it was definitely worth the effort we put in to get there.
Although playing in the tournament kept me very busy, I did manage to photograph some of my teammates in action. I was also able to catch some parts of a few of the other games played by Calgary teams at the tournament. Unfortunately the majority of the Calgary teams were scheduled to play in all the same time slots and therefore I really wasn't able to see as many of their games as I would have liked to watch…
Here are a few of my favorite images from the tournament, including players from Epic (Masters), FigJam vs. Glum (Masters), Wild Rose vs. Salty (Women's), and CUJO (Juniors).