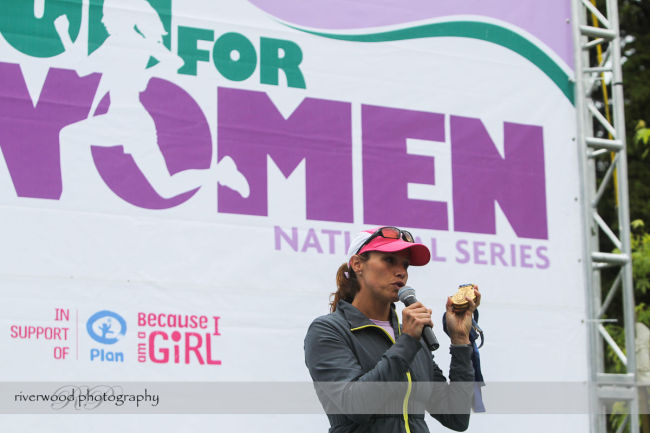 Keynote Speech by Catriona Le May Doan at the Calgary Starbucks Run for Women
"I was going to get a medal. I didn't really care which one. Gold, Silver, and Bronze are all pretty colors!"
Catriona Le May Doan talking about her expectations going into the 1994 Olympics as a member of the Canadian Long-Track Speedskating team. Although she crashed out of that race and didn't win a medal, she went on to win gold in the 500m races in 1998 and 2002 Olympics.
I had the great pleasure of photographing Catriona (and many of the other participants) at the Calgary leg of the Starbucks Run for Women National Series yesterday. It was a really great event and despite the early morning and the rain everyone in attendance had a great time! The event was very well organized and the volunteers were incredible.
Thanks to Ian Proctor and Mackenzie Walker for joining my team for this event and for mysportsshooter.com for bringing us on board to cover the race. We were there to photograph the racers running the event and also to cover the opening ceremonies, crowd, and the sponsors to create marketing and promotional stock photography for use by the organizers and sponsors of the race.
Here are a few behind the scenes images from the Calgary leg of the Starbucks Run for Women.