Social Media Breakfast Afternoon Calgary
Santa Claus and Buck Shot
What happens when you mix Santa Claus, a renowned Children's entertainer, and a photobooth and plenty of gaga fans? You get some great pictures of course!
We were on site at a charity event at the Golden Age Club in Calgary to support the grand finale of the annual Melrose Cafe & Bar toy collection campaign for The Magic of Christmas toy drive.
The event was cohosted by Social Media Breakfast (#smbyyc) and special guests Buck Shot and Santa Claus were on hand to help with the photos and to provide some entertainment for the crowd.
Not being from Calgary I really didn't understand what a fan sensation Buck Shot was… I learned all about it very quickly after he arrived and joined Santa in the photobooth and the line of people waiting to have their pictures taking instantly tripled. He was very gracious with his time and everyone that wanted a photo had the opportunity to do so. Buck Shot was also invited up on stage for an interview, some questions from the crowd, and to play some of his favorite songs. The crowd was really great and they were all so happy to be able to meet Buck Shot and have their photo taken with him.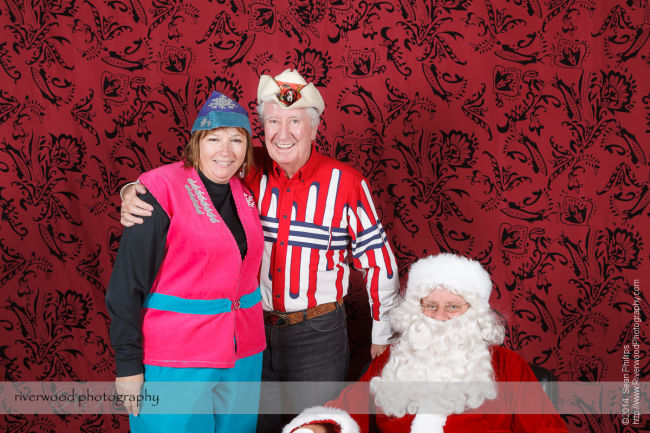 Photobooth with On-Site Printing
We provided a custom open-air photobooth with a holiday red backdrop for photos with Santa and Buck Shot. We were also doing on-site printing using our high speed photo printers. Everyone that came through the studio was able to take home a holiday themed photo print to display their photos with Santa Claus or Buck Shot at home or at work. On-site printing is always popular at events and the crowd is usually amazed at how quickly the prints are ready! Here are a few sample images: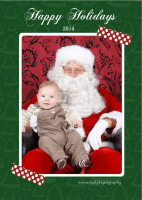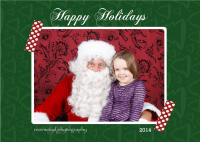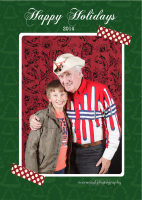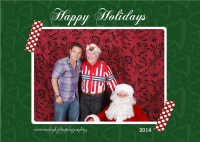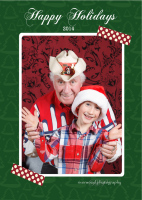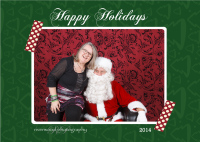 Book a Calgary Event Photographer
We can provide custom photobooths or candid photography coverage for almost any type of event. Anything from Calgary Stampede parties to corporate events, golf tournaments, weddings, or Bar Mitzvahs, we can help you entertain your guests. Book a Custom Photobooth or a Calgary Event Photographer for your upcoming party today!