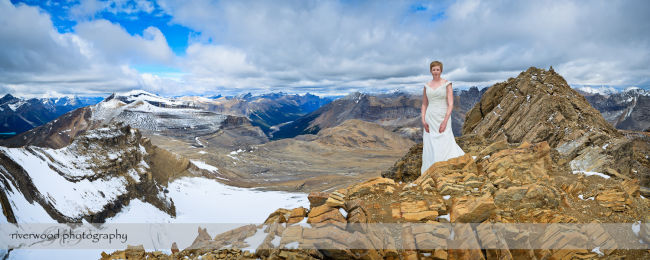 Trash the Dress Photoshoot at the Summit of Cirque Peak
Image Featured on SmartBride and MSN.ca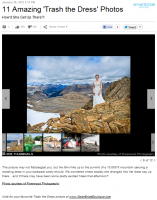 The image above was featured today in an article over at the SmartBride Boutique website about wedding dress "Trash the Dress" photography sessions.
(You should go there now to vote for your favorite image!)
"Check out our new round of Trash the Dress photos on MSN.ca. From digging graves to crazy food fights, these brides opted to have some serious fun with what will likely be the most expensive dress they'll ever wear."
The image was also included in a companion article in the Lifestyle section over at MSN Canada.
"With all the engagements over the holiday season, and more coming with Valentine's Day, we're showcasing some brides who decided that great photos and an afternoon of laughs was worth ruining the most expensive dress they'd likely ever wear!"
SmartBrideBoutique.com: Trash the Dress Photos: Vote for your Favorite
MSN CA: How'd She Get Up There?! – 11 Amazing 'Trash the Dress' Photos
The Story Behind the Image
You may remember this image (or you should because I show it off all the time!) from a Wedding Dress "Trash the Dress" photography session that I did with my friends Lauren and Eddy a couple of years ago. To make a long story short, we hiked to the top of Cirque Peak in the Canadian Rocky Mountains for a photoshoot. The hike is a 16km round trip to the top of a 10,000 foot peak, and it is extremely difficult! Eddy and I carried lots of photography gear and Lauren carried her wedding dress in her backpack. She changed at the top of the mountain and we had a fantastic photoshoot.
If you want to see more pictures and some video from the trip here a couple of links you might like to follow:
Original 'Trash the Dress at 10,000 Feet' Blog Post
Slideshow and Behind the Scenes Video