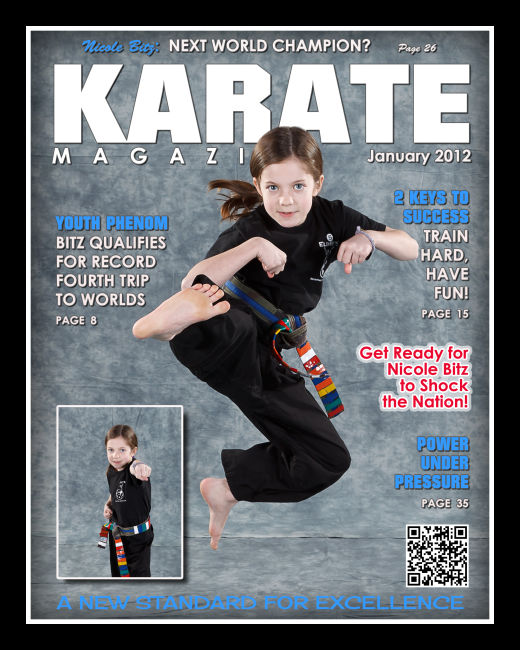 Photoshoot with the Students at 5 Elements Martial Arts
Picture days for sports teams and clubs have been a fun part of my business over the last couple of years and I recently added another great club to the roster of teams that I have worked with.
5 Elements Martial Arts is a Karate Dojo in South Calgary and I had the pleasure of working with a number of their athletes to create individual and team portraits. They posed in their favorite forms and I also had most of them doing jumps, kicks, and punches to create some cool action shots.
Here are a few of my favorite images from the session, including a number of the custom products that I created for them. Magazine Covers, Trader Cards, 2012 Calendars, and Fridge Magnets are just a few of the products available to the team.