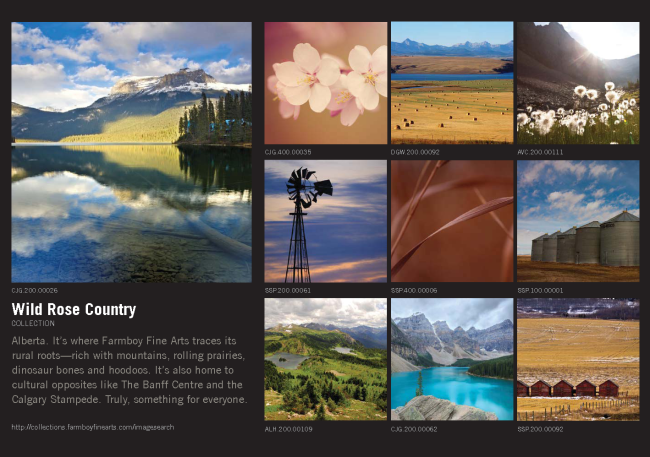 Farmboy Fine Arts – Wild Rose Collection
Alberta Fine Art Photography
A little tidbit that very of people know is that I have been a contributing photography artist at Farmboy Fine Arts for several years. Farmboy is an "international art consultancy firm that cultivates site-specific art collections for the hospitality, healthcare and corporate sectors". They represent a wide range of artists and fine art photographers and create beautiful printed pieces for display in hotels, convention centers, and many other public spaces.
Every month they issue a newsletter and a digital magazine (called Collections) that features the work of the artists they represent. I'm always excited to flip through the magazine because the work it contains is always stunning, and usually very different from my own. It's worth a look just for the eye candy!
This month they featured several of my landscape photos from the prairies of Alberta in a collection fittingly called "Wild Rose". Some of these images have been used in previous collections curated by Farmboy and can also be found on display at the Ronald McDonald House in Red Deer.
More Great Landscape Photography
You can learn more about Farmboy Fine Arts at http://farmboyfinearts.com.
You can see more of my landscape photography in the Fine Art Prints gallery on the site.