Custom Specialty Products
This is a compilation of all of the posts I have created to showcase my products. Some of these have been new product announcements, while others are simply a way for me to show off a new or interesting way that I've put together a printed product for a client.
Most of these products can also be found in the pricing guides for each type of photography session that I offer, but in some cases they may not be explicitly listed. Please feel free to contact me if you have any questions about any of the following products. Keep in mind that I can custom create many things for you as well, so don't be afraid to ask if you have an idea for how you would like something printed or finished.
Want to see how some of these products can be used in your home? View the custom specialty product inspiration guide!
Feel free to contact us to discuss your needs or to order a custom photography product.
Testimonial from David Parker Appreciation Night Committee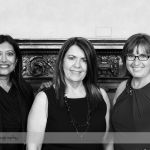 On behalf of the David Parker Appreciation Night committee, I want to thank you for the outstanding job you did at the event September 17th 2014. Your pictures captured the experience and will have memories locked into the hearts of all who attended. I will highly recommend you for other events photography services I am part of.